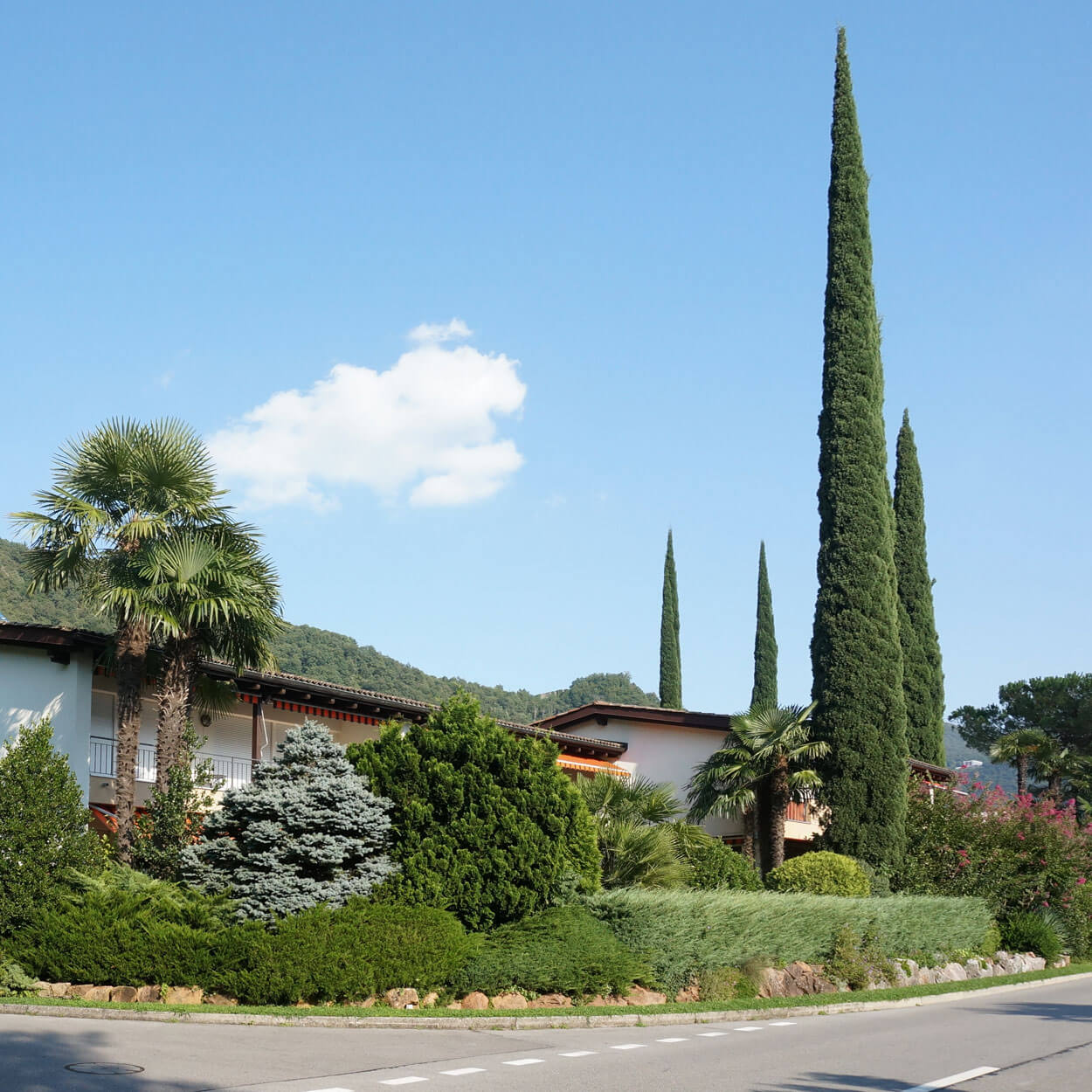 In the Residenza Miralago you'll miss nothing
The well cared residence is situated in a sunny location at the edge of the village, separated from the lake only by the lakeside road. The residence offers two great lawns directly by the lake. Not only at the lake, even in one of the two pools of the residence you can cool down on hot days.
Arriving by car Motorway towards Gotthard or San Bernardino, direction Lugano, Melide/Morcote exit. Drive through Morcote. Pass the city-sign «Morcote Arbostora». By reaching the next city-sign «Burò» immediately turn right. Drive on and after the right-hand turn you will see the guest car parking fields and the certain outdoor parking. The entrance to the underground garage have you passed on the right by this way.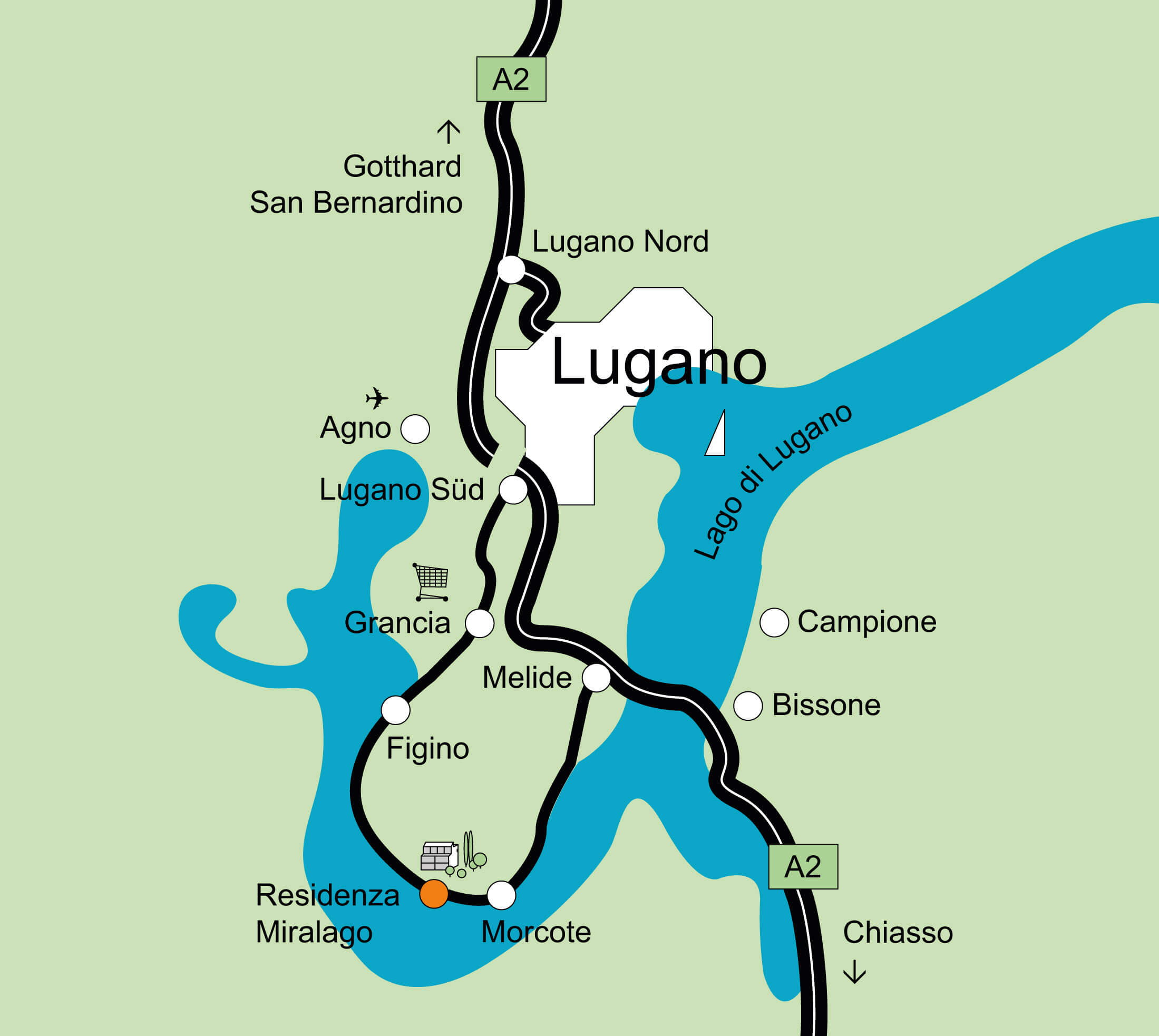 Arriving by train
Train users should get off at Lugano station. Enquire about PostBus connections to Morcote. The Busstop is called 
Morcote Vedo
and its just 50 m away from the Residenza.
Shopping facilities
You will find the most basic food supplies in the small village shops in Morcote. For larger shopping trips, there is Grancia (five kilometres away) with many Shopping Centers and, of course, the enchanting city of Lugano. The famous market in Ponte Tresa on Saturday and the market in Luino on Wednesday also provide you with opportunities to shop for Italian specialities. FoxTown the largest Factory-Store in Southern Europe with 160 Shops and 250 fashion-brands located in Mendrisio, just 15 km away from Morcote with year-round discounts of 30-70%. If you like Italian fashion we recommend a trip to Como where visitors can shop comfortably in the pedestrian city center.